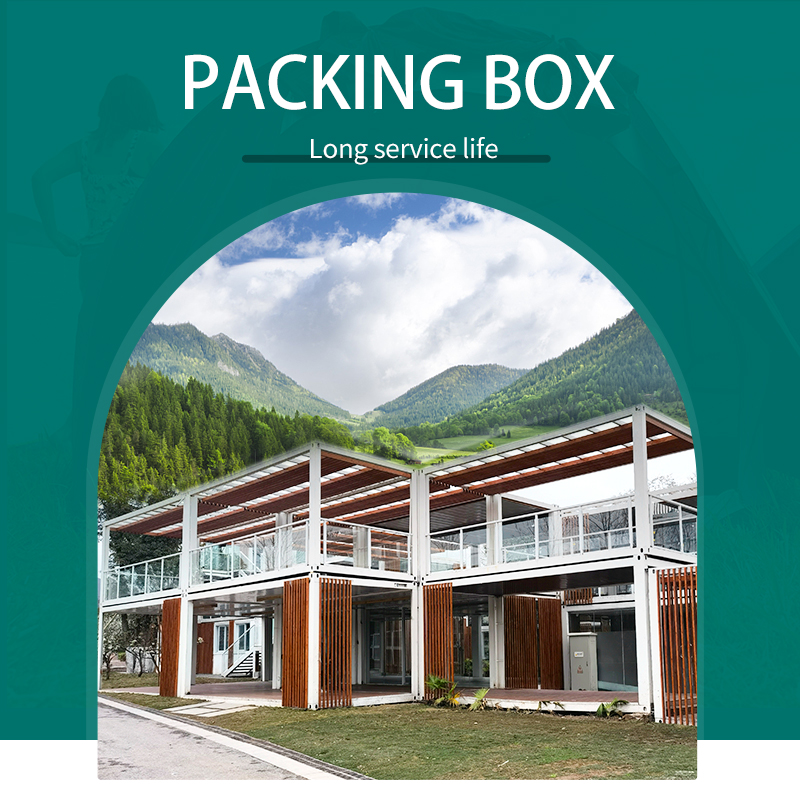 The packaged box house is composed of top frame components, bottom frame components, corner columns and several interchangeable wall panels. The modular design concept and production technology are adopted to modularize a box house into standard parts, which can be assembled or hoisted at the site where it is used. The product takes the box as the basic unit. The box structure uses special cold-formed galvanized steel members. The enclosure and thermal insulation materials are all non-combustible materials. The plumbing, electrical, decorative decoration and supporting functions are all prefabricated in the factory. No secondary construction is required. The site assembly or overall hoisting can be accommodated. It can be used alone, and can also form a spacious use space and stack through different combinations of horizontal and vertical directions. Multi-purpose: the application fields include engineering camps, logistics, military, municipal, commercial, oilfield mining, tourism, exhibition, etc. It is suitable for residence, the product disassembly and assembly is lossless, and there is no construction waste. It can be used as office, accommodation, dining room, bathroom, entertainment, and combined large space, and can meet the requirements of construction engineering camps, municipal temporary rooms, field operation camps, emergency resettlement rooms, schools, hospitals, tourism stations Demand for various types of commercial housing.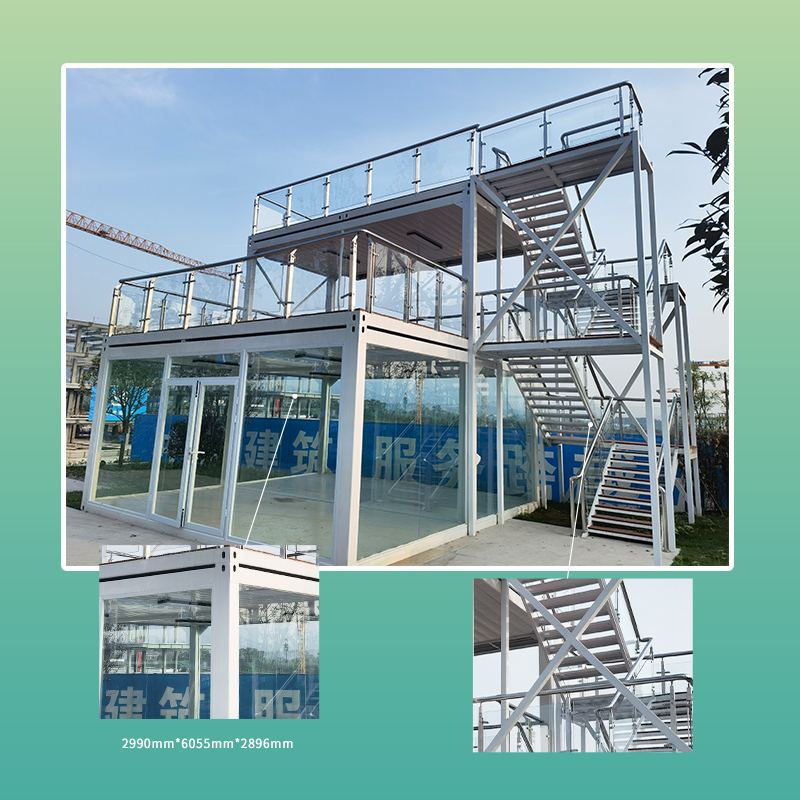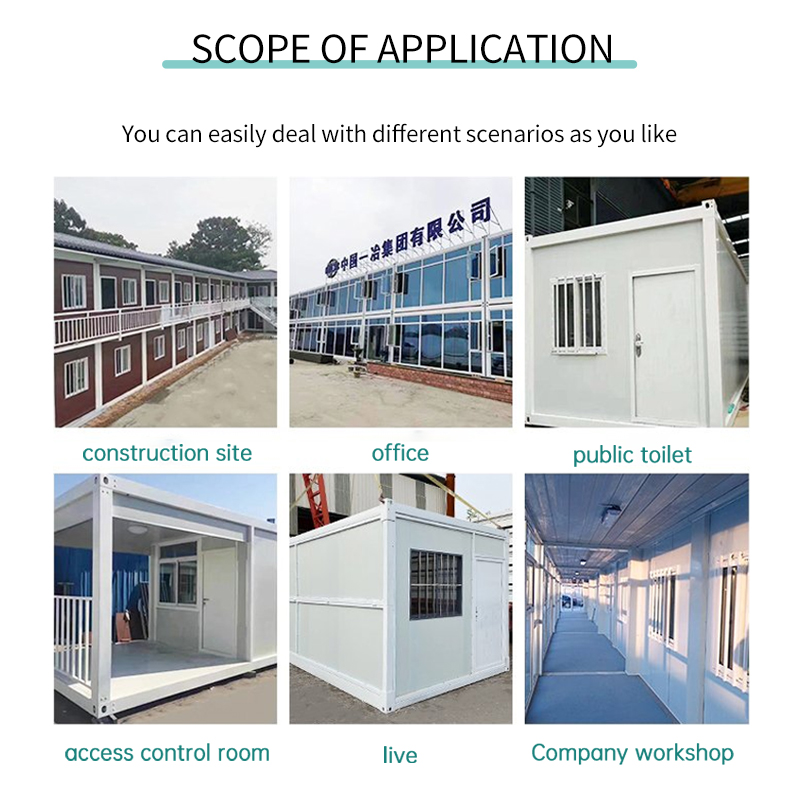 1. Features: The packed box house has simple and safe structure, low requirements for the foundation, fast on-site installation, convenient movement and relocation, multiple turnover times, long service life, etc.
2. Safe and durable: waterproof, fireproof, anti-corrosion, thermal insulation, sound insulation, anti-seismic grade 8, wind-resistant grade 11, service life 20 to 30 years.
3. Quick disassembly and assembly: quickly assemble and disassemble on site, and you can check in on the same day. In addition, there is no solid waste in the disassembly process, which will not damage the original site environment, and the main components are close to zero loss, which can be reused for many times.
4. Convenient transportation: It can be packaged and transported in flat combination by multiple packed box houses, supporting land transportation, sea transportation and even air transportation.
5. Complete supporting facilities: the packaged box room is well decorated, and can be freely equipped with stairs, bed frames, air conditioners, anti-theft nets, etc.
6. Comfortable and beautiful: elegant appearance, warm and comfortable interior.
7. Flexible combination: the number of rooms can be increased or decreased at any time, single box or combination.
8. Personalized customization: It can be customized according to customers' needs, and the flexible and practical packaged box room can meet customers' diversified needs.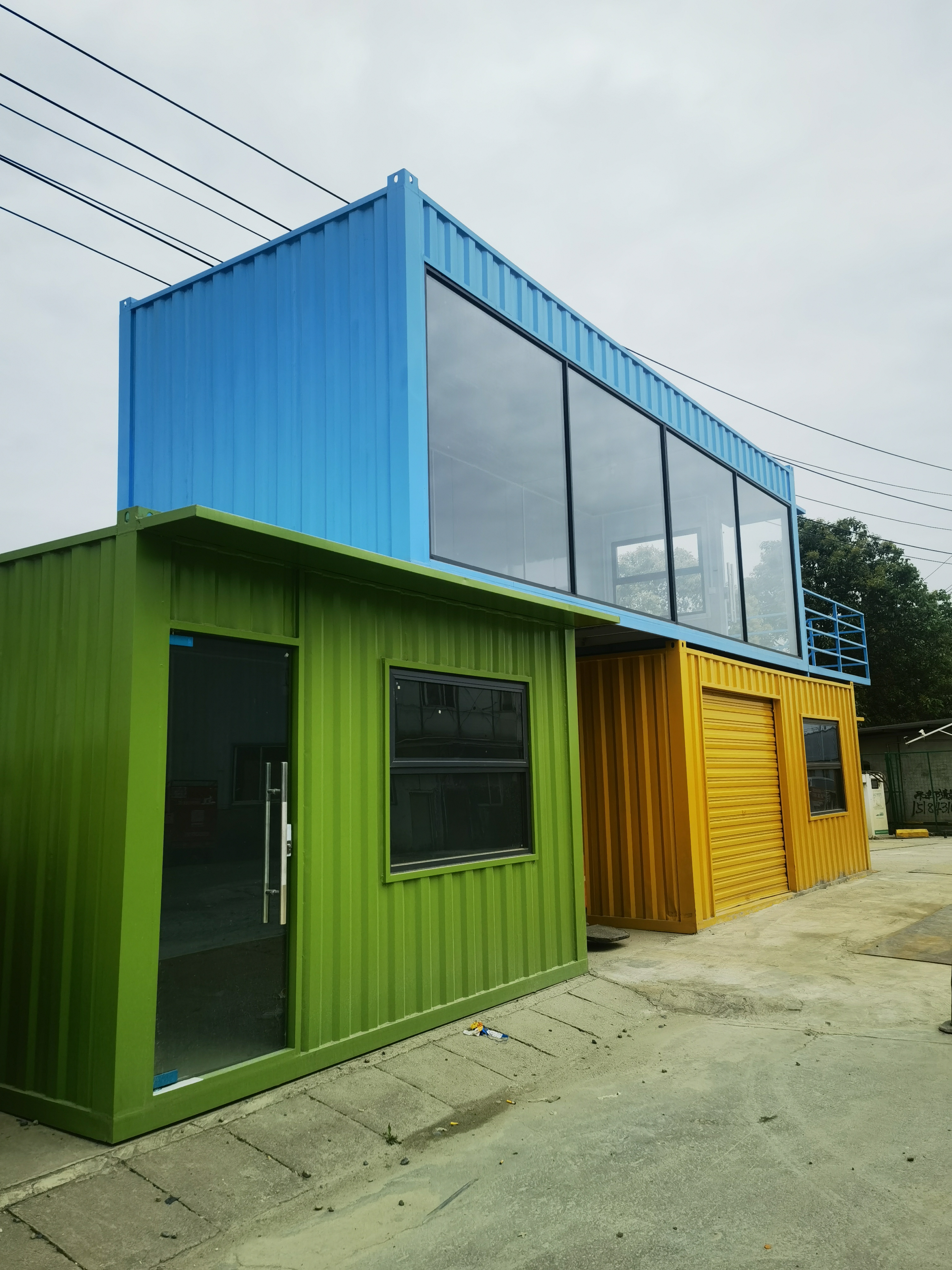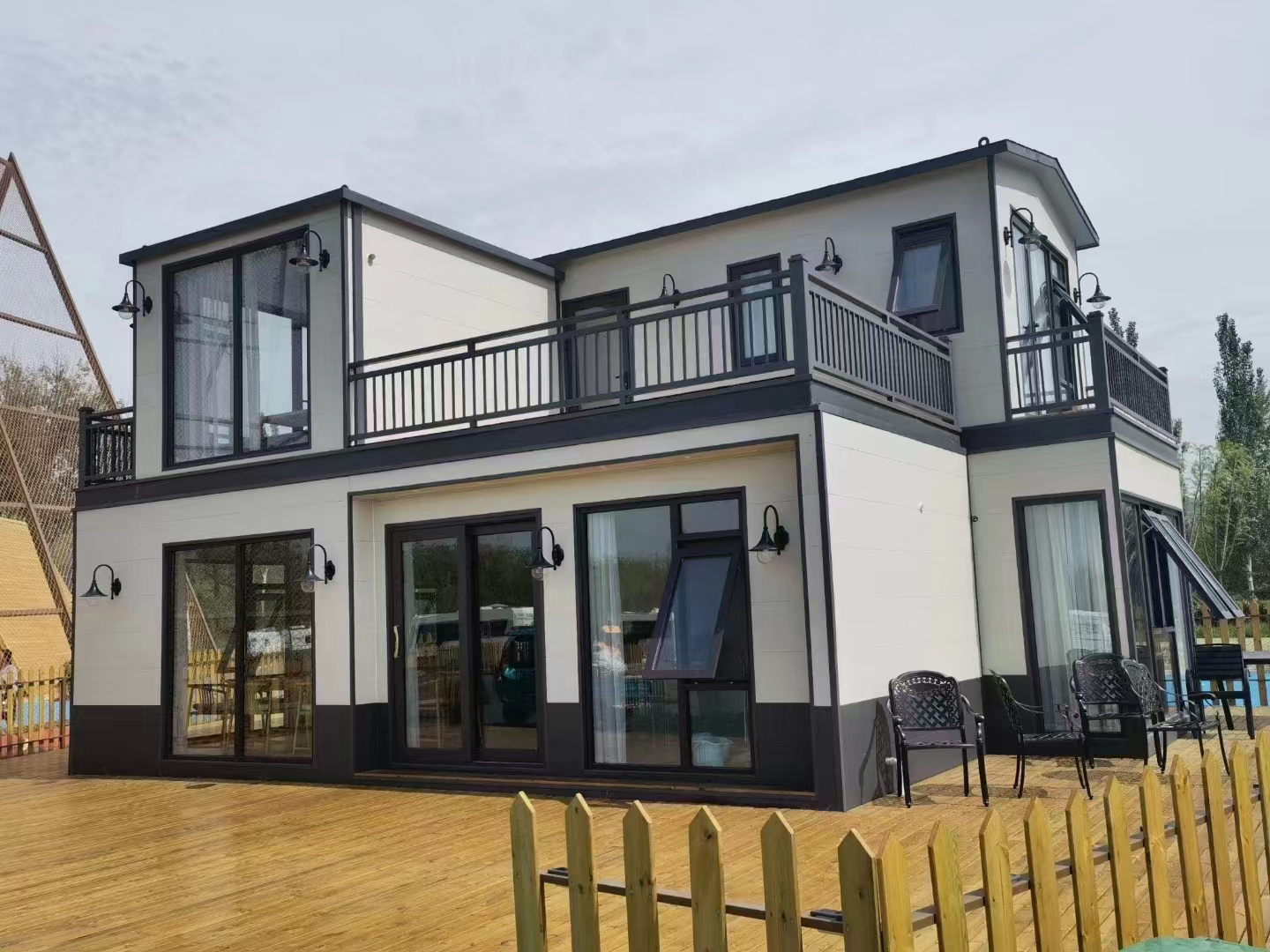 Sichuan Shiyida Construction Engineering Co., Ltd., with a registered capital of 10 million yuan, the company's production address is No. 122, Changle Street, Nanfeng Town, Guanghan City, Sichuan Province. According to market demand, the company also has Pixian Shiyida mobile panel room business department, Chengdu Jinniu District Shiyi activity panel house factory, mainly engaged in light steel structure, movable panel room, container box house design, production, installation as one of the professional company, annual production and installation capacity of more than 500,000 square meters, container room, mobile panel house in the market well received by users, is also part of China's construction, China Railway system unit qualified suppliers, annual cooperation to supply panel houses and container houses output value of more than 10,000 yuan.
The company has designers, builders, safety officers, structural technicians, strong technical force. Now launched to the western market of the activity room, complete types, easy to disassemble and assemble, beautiful shape, economic and environmental protection. The product is novel and unique, with a new sense of the times, a new concept, which can help you enhance your corporate image.
The plate houses produced by the company include metal mobile houses, container box houses, sentry boxes, etc., which are all a kind of light steel as the skeleton, sandwich panels as the envelope material, and standard modular series for space combination. The components are bolted together for quick and easy assembly and disassembly, and are shaped products that can be stocked and used for multiple turnovers. Widely used in temporary facilities, such as offices, dormitories, exhibition halls, shopping malls, villas, purification workshops, electric control rooms, guard boxes, container houses, etc.
The company has a sound after-sales service system, a professional after-sales service team, the implementation of tracking services, for each user, each house for system numbering, special files. Provide customers with fast and convenient door-to-door service.
Our company in line with the "quality of survival, reputation and development" purpose, with good after-sales service, to provide customers with peace of mind, with satisfactory green environmental protection temporary construction products, Shiyida is willing to work with new and old customers from all walks of life to create the pioneer of the times, build art boutiques.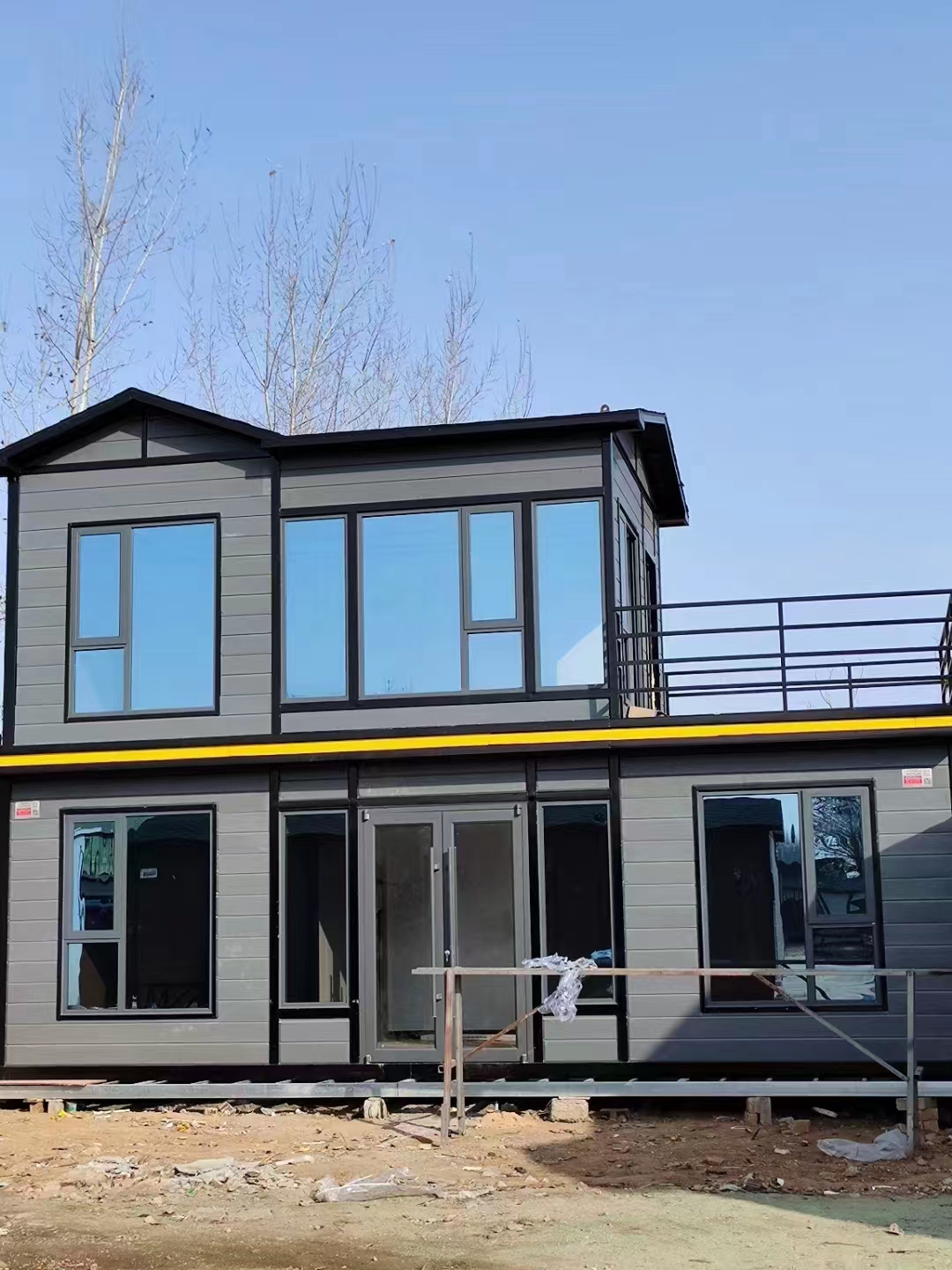 Zhan Youqing
2563446175@qq.com
Disclaimer: This article is reproduced from other media. The purpose of reprinting is to convey more information. It does not mean that this website agrees with its views and is responsible for its authenticity, and does not bear any legal responsibility. All resources on this site are collected on the Internet. The purpose of sharing is for everyone's learning and reference only. If there is copyright or intellectual property infringement, please leave us a message.